Unlocking the Region's Potential for
Prosperity, Security AND A Sustainable Global Future
Register to Attend
When
Friday,
22nd September 2023
Where
The Yale Club Ballroom,
50 Vanderbilt Ave, New York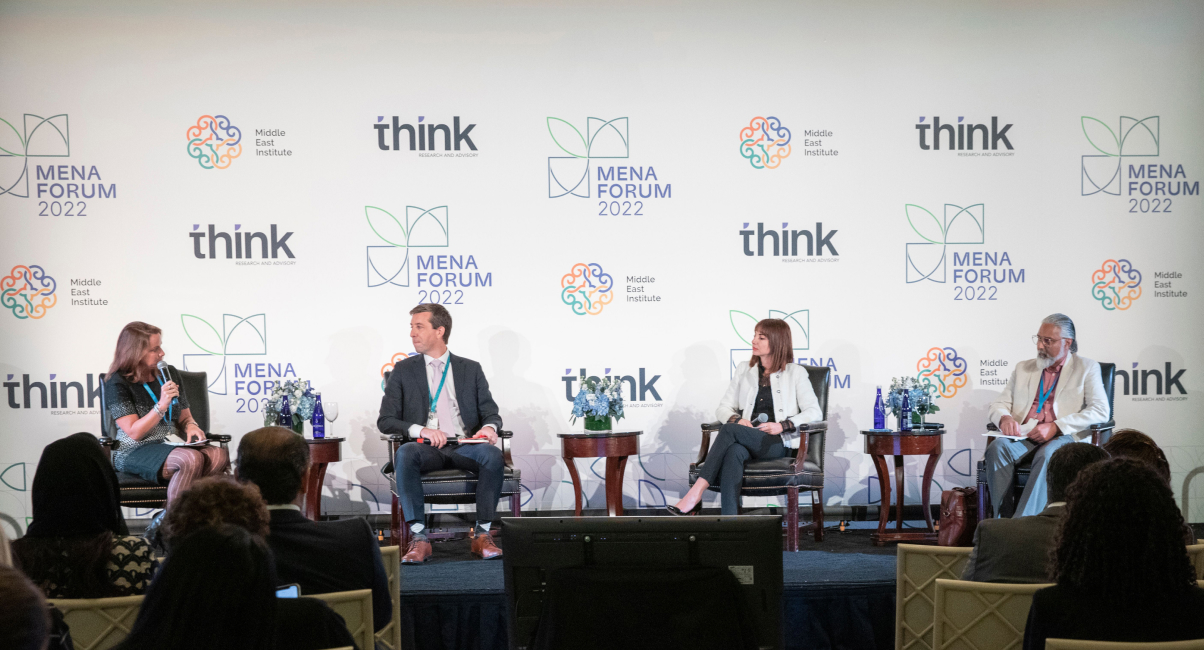 MENA Forum 2023 examines ways in which the Middle East can work with the international community to develop sustainable, long-term solutions to pressing regional challenges. Sessions will focus on regional responses to global geopolitical shifts; economic resilience and diversification; the development of sustainable energy systems; and the Middle East's climate objectives and priorities ahead of COP 28. High-profile keynote presentations will provide fresh perspectives from US and regional government leaders.  
OUR SPEAKERS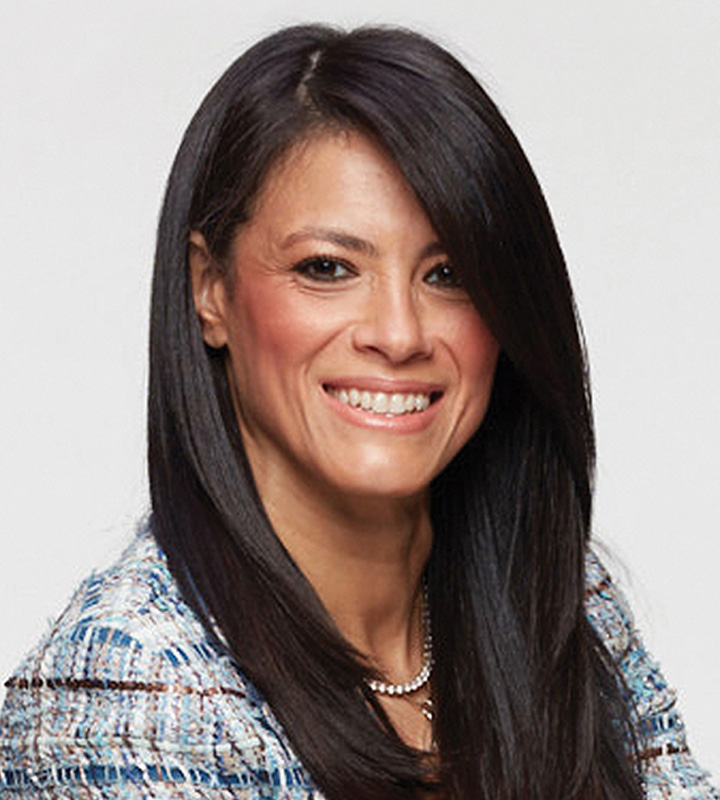 H.E. Rania Al Mashat
Minister of International Cooperation; Governor for the World Bank, European Bank for Reconstruction and Development, the African Development Bank, and other international institutions, Arab Republic of Egypt
Dr. Rania Al Mashat is Egypt's Minister of International Cooperation since December 2019, and previously served as the country's first female Minister of Tourism. Prior to that, she was Advisor to the Chief Economist of the International Monetary Fund (IMF) in Washington DC. She specialized in central banking issues and designing monetary policy frameworks. Her other former roles include serving as Sub-Governor for Monetary Policy at the Central Bank of Egypt, Senior Economist at the IMF, Deputy Project Director for the Institutional Reform and Informal Sector Center at the University of Maryland, College Park, USA.
She represents Egypt as Governor in several international financial institutions, including the World Bank Group, European Bank for Reconstruction and Development, Arab Fund for Economic and Social Development, and Arab Bank for Economic Development; and as Alternate Governor of Egypt at the African Development Bank, Asian Infrastructure Investment Bank, and Islamic Development Bank.
Al-Mashat received her PhD and MA in Economics from the University of Maryland, College Park, USA, and BA in Economics from AUC.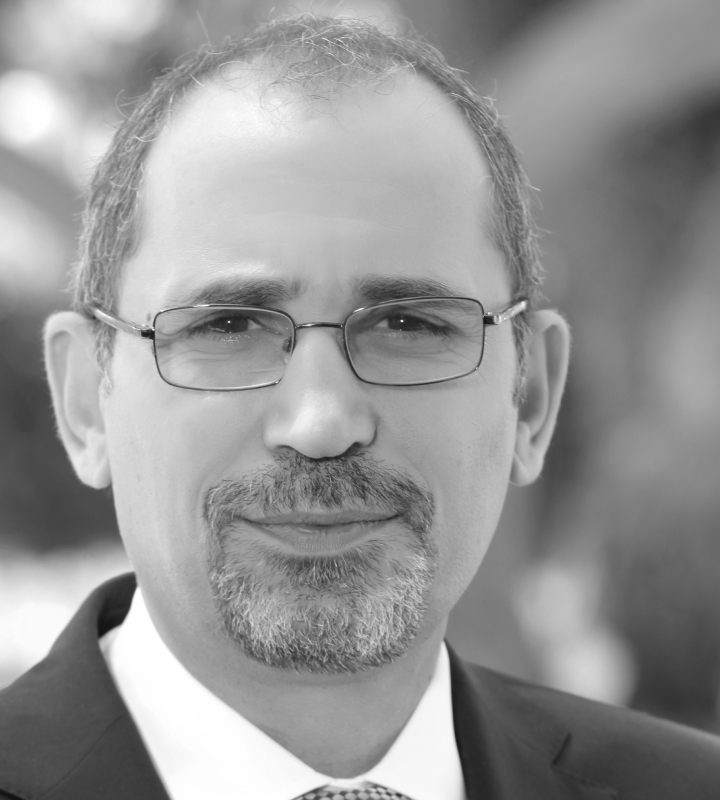 H.E. Ayman Safadi
Deputy Prime Minister and Minister of Foreign Affairs and Expatriates, Hashemite Kingdom of Jordan
His Excellency Mr. Ayman Hussein Safadi was appointed as Deputy Prime Minister and Minister of Foreign Affairs and Expatriates of the Hashemite Kingdom of Jordan in October 2020. From January 2017 until October 2020, he served as Minister of Foreign Affairs and Expatriates.
Minister Safadi served as a member of the Jordanian Senate, where he presided over the Senate Communications and National Guidance Committee and served as a member of the Senate Foreign Affairs Committee. In 2010, Mr. Safadi was appointed as Deputy Prime Minster, State Minister, and Spokesperson for the Government. In addition, Mr. Safadi served as an advisor to His Majesty King Abdullah II from 2008 until 2010.
In 2004, Minister Safadi served as a Spokesperson for the United Nations Assistance Mission to Iraq. He served as Director of communications at the Royal Hashemite Court also as Press Secretary to HRH Prince El-Hassan bin Talal. Mr. Safadi is the founding Chief Executive Officer of Path Arabia, a political consultancy that operated out of Abu Dhabi and specialized in producing policy papers and political analysis of regional issues and international affairs affecting the Middle East.
Born in 1962, in Jordan, His Excellency Safadi holds a master's degree in International Journalism from Baylor University in Texas and a bachelor's degree in English Language & Literature from Yarmouk University. Mr. Safadi edited a number of Jordanian newspapers, including the Jordan Times and AlGhad. He is also a regular commentator on Middle Eastern affairs for regional.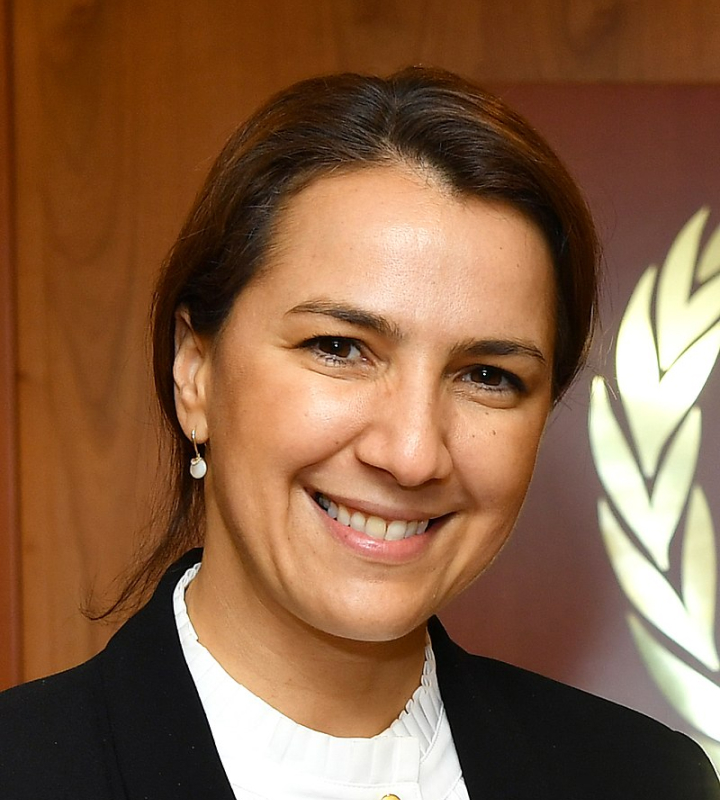 H.E. Mariam Almheiri
Minister of Climate Change and Environment, United Arab Emirates
As the Minister for Climate Change and Environment, Her Excellency Mariam Almheiri leads the Ministry's mission of spearheading the UAE's drive to mitigate and adapt to the impacts of climate change, protect the country's ecosystems, and enhance its food and water security through developing and implementing effective measures, policies, and initiatives.
Prior to her current role, Her Excellency Almheiri was Minister of State for Food and Water Security. Her responsibilities included monitoring national food stocks and water supply, channeling investments in food and water technology innovation, and building international partnerships in this area.
Previously, Minister Almheiri held the post of Minister of State for Food Security, where she oversaw the development of the necessary infrastructure to achieve the country's food security objectives in line with the UAE Centennial 2071.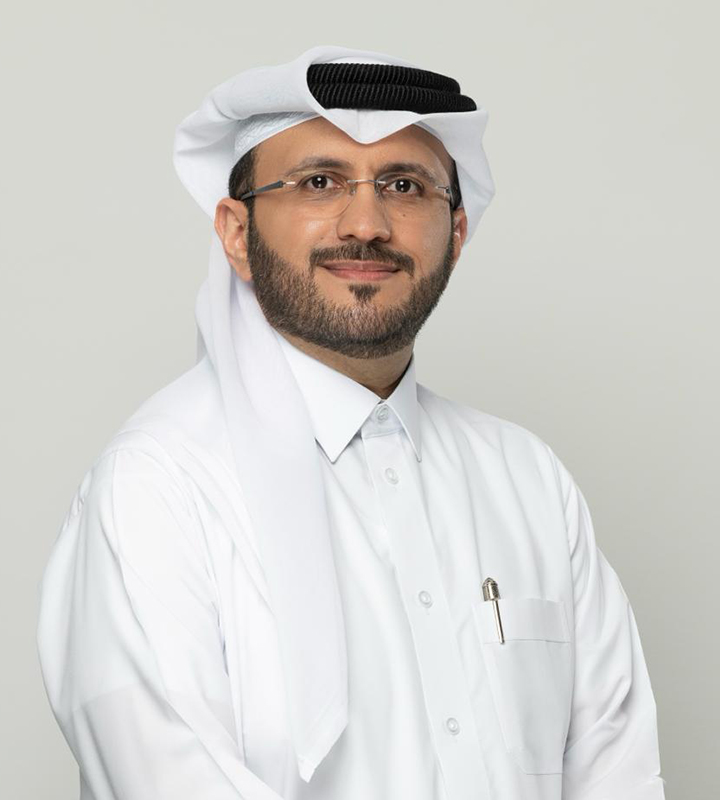 Dr. Majed Mohammed Al Ansari
Advisor for the Prime Minister, Minister of Foreign Affairs & Spokesperson, Ministry of Foreign Affairs, State of Qatar.
Dr. Majed Al-Ansari serves as an advisor to Qatar's Deputy Prime Minister and Minister of Foreign Affairs and is the President of the Qatar International Academy for Security Studies. Prior to this, he was at the Institute of Social and Economic Survey Research at Qatar University, where he worked as Director of the Policy Department, in addition to his work as an assistant professor in the University's Department of International Affairs.
Dr. Majed Al-Ansari began his career as a researcher in international relations in the office of the First Deputy Prime Minister and Minister of Foreign Affairs in 2005.After that, he moved to work in several civil society institutions, in addition to working in an advisory capacity with several governmental and semi-governmental institutions. Dr. Majed Al-Ansari obtained his MA and Ph.D. degrees in the social transformation from the Cathy Marsh Institute at the University of Manchester in the United Kingdom, and a BA in Political Science from Leeds University in the United Kingdom, and contributed to many edited academic books such as the book "Contemporary Qatar" published by the Center for Studies in The Gulf and Springer House, and the book "The Countries of the Arab Gulf" published by the Arab Center for Research. He also published many papers in academic journals such as the Journal of Balkans and Near Eastern Studies, in addition to numerous press articles and media posts.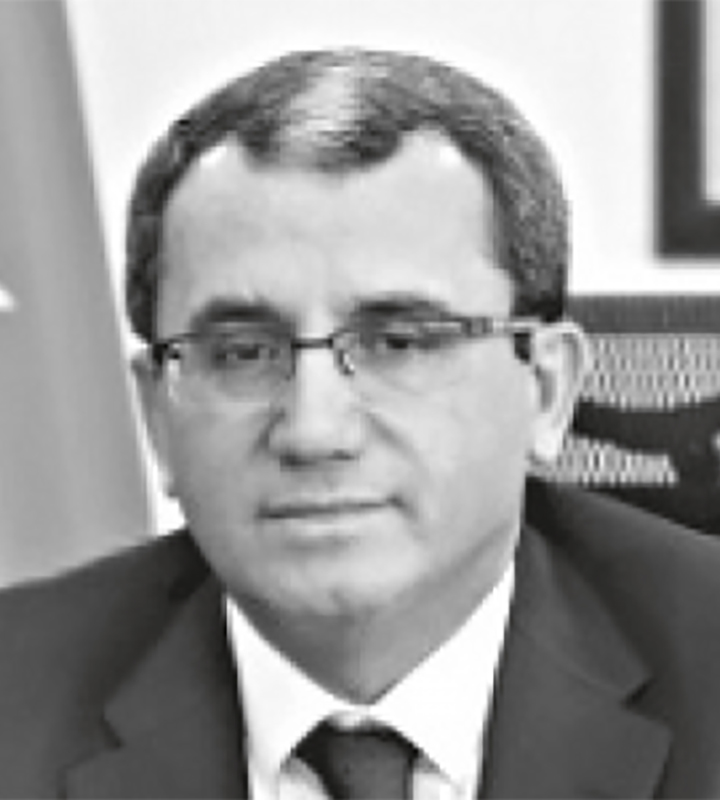 Mr. Ahmet Yildiz
Deputy Minister of Foreign Affairs, Republic of Turkiye
Mr. Ahmet Yıldız was appointed as Deputy Foreign Minister of Turkey in 2016. He has been a member of the Foreign Affairs Ministry since 1989. Mr. Yıldız worked as Deputy Head of the mission at the Damascus Embassy between 2000 and 2002 and 2005-2006, and also worked as Deputy Head of mission at the Riyadh Embassy between 2004 and 2005. From 2006 to 2008, Yıldız served as Turkey's Consulate General in Jeddah. Additionally, he was appointed as the Department Head of the Foreign Ministry in Iraq between the years 2008-2009 and worked as Turkey's consulate general in Mosul from 2009 to 2011. From 2011 to 2014, Yıldız was Turkey's Ambassador to Sarajevo. Since 2014, he has served as the principal consultant to the Prime Minister, in addition to serving as a member of the Foreign Policy Consultative Committee. When then-Prime Minister Recep Tayyip Erdoğan was elected President of Turkey, Yıldız was appointed as the principal consultant on foreign policy for the presidency.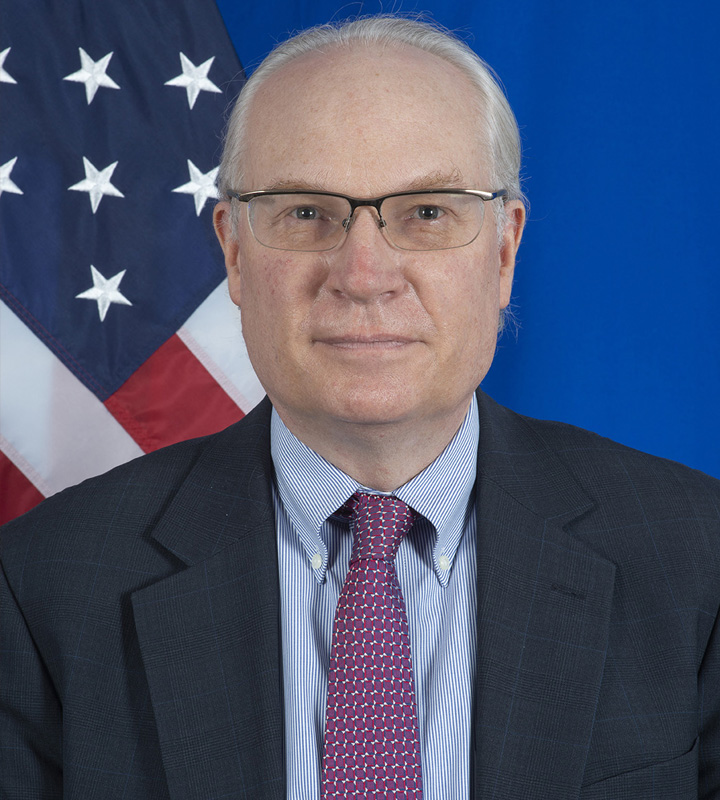 Timothy Lenderking,
U.S. Special Envoy for Yemen, United States Department of State
Tim Lenderking is the U.S. Special Envoy for Yemen. Mr. Lenderking previously served as the Deputy Assistant Secretary of State for Arabian Peninsula Affairs in the Near East Bureau at the U.S. Department of State. He is a career member of the Senior Foreign Service.
Mr. Lenderking served previously as the Deputy Chief of Mission at the U.S. Embassy in Riyadh, Saudi Arabia, from 2013-2016. He served as the Director of the Pakistan Office at the Department of State from 2010-2013.
From 2008-2010, Mr. Lenderking completed two tours in Baghdad, the first as the Senior Democracy Advisor at the US Embassy, and the second as the Policy Advisor to LTG Charles Jacoby, Commanding General of Multi-National Forces Iraq (MNF-I), based at Camp Victory.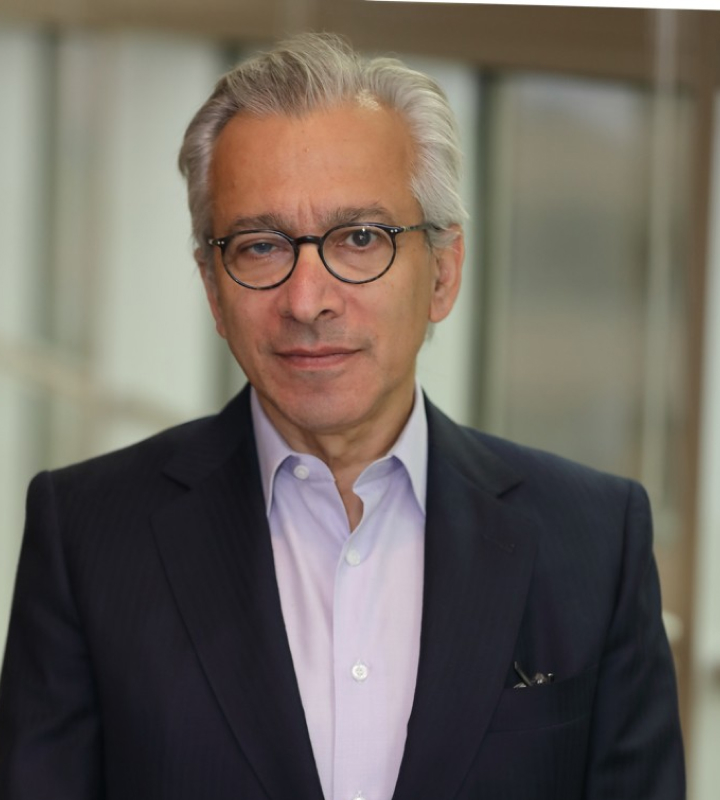 Dr. Amer Bisat
Managing Director and Head of Emerging Markets Fixed Income, BlackRock
Amer Bisat, PhD., Managing Director, is Head of Emerging Markets (EM) Fixed Income and a member of the Fundamental-GFI Executive Committee. In this role, he oversees the team managing the firm's EM portfolios across hard currency, local and corporate debt instruments. Mr. Bisat's service with the firm dates back to 2013. Prior to BlackRock, he was a partner in two macro hedge funds (Traxis and Rubicon) and held portfolio management responsibilities at Morgan Stanley and UBS. Between 1991 and 1998, he was a senior economist at the International Monetary Fund where he helped negotiate high profile programs with Russia, Ukraine and Egypt.
Mr. Bisat taught graduate level economics courses at Columbia University, co-authored a book on globalization, and academic and policy papers on growth and financial sector development. He is a trustee of a number of cultural and art institutions, sits on the Advisory Council of the Carnegie Middle East Center and is a member of the Council on Foreign Relations.
Mr. Bisat earned a BA in economics from the American University of Beirut and a PhD. in economics and finance from Columbia University.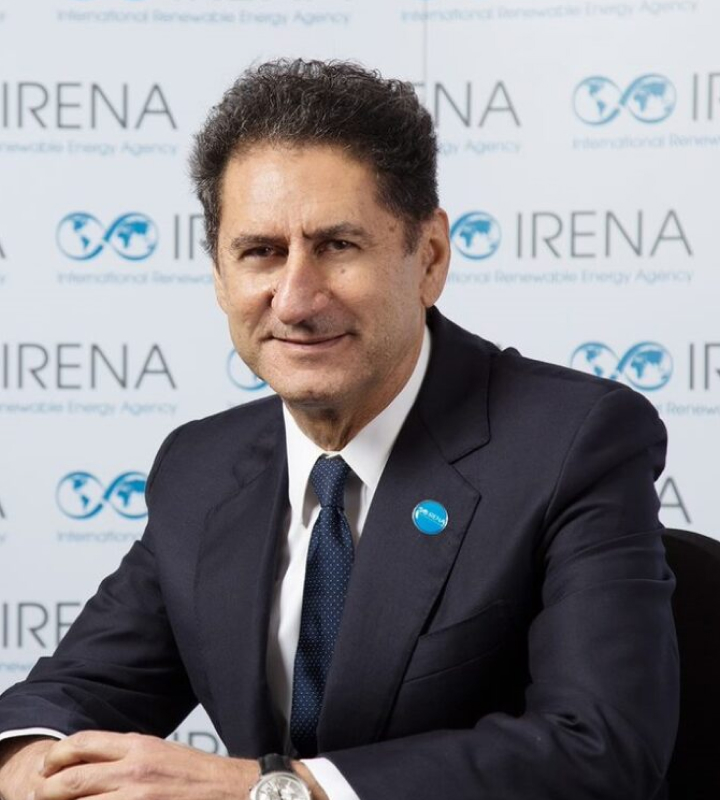 Mr. Francesco La Camera
Director General of the International Renewable Energy Agency
Francesco La Camera is the Director-General of the International Renewable Energy Agency (IRENA). He was appointed at the Ninth Assembly of IRENA, the ultimate decision-making body of the Agency. Mr. La Camera took office on 4 April 2019 and brings more than thirty years of experience in the fields of climate, sustainability, and international cooperation.
In his role, Mr. La Camera is responsible for leading the delivery of IRENA's work programme and strategy in cooperation with the Agency's member states. At a critical time for climate change and the achievement of the Sustainable Development Goals, Mr. La Camera is tasked with redefining the structure and operations of the Agency in response to the urgent needs of its members.
Under his leadership the Agency has forged a series of new strategic partnerships with UN organisations including UNDP, UNFCCC and Green Climate Fund among others. A key priority of his tenure is to implement a more action-oriented approach to the Agency's work.
Previously, Mr. La Camera served as Director-General of Sustainable Development, Environmental Damage, EU and International Affairs at the Italian Ministry of Environment, Land & Sea since 2014. In this capacity, he developed cooperation and partnership agreements with a wide range of countries, particularly developing countries including Small Island Developing States (SIDS).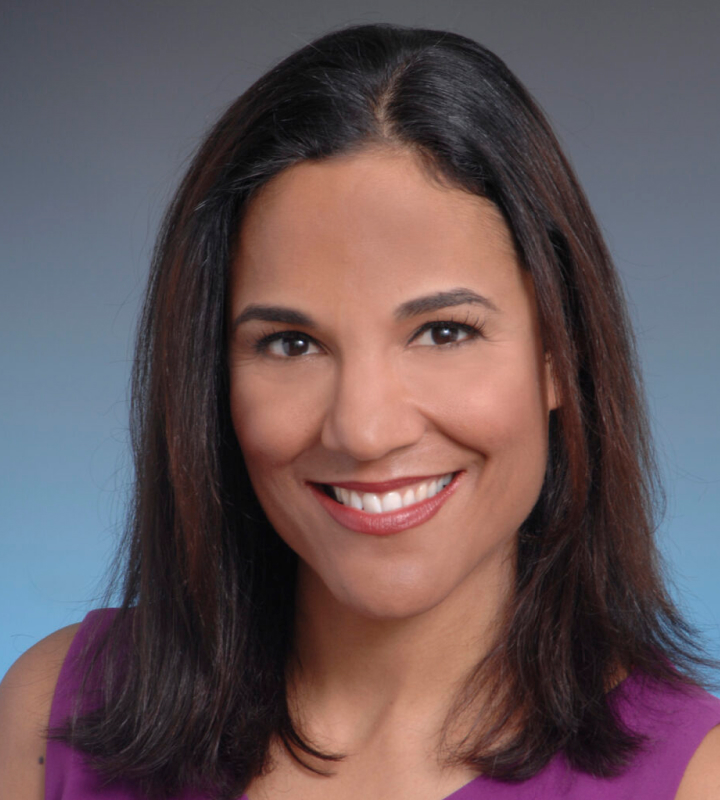 Dr. Helima Croft
Head of Commodity Strategy and MENA Research, RBC Capital Markets
Helima is a Managing Director and the Head of Global Commodity Strategy and Middle East and North Africa (MENA) Research at RBC Capital Markets. She specializes in geopolitics and energy, leading a team of commodity strategists that cover energy, metals and cross-commodity investor activity. Helima is a member of the National Petroleum Council, a select group of individuals who advise, inform and make recommendations to the Secretary of Energy with respect to any matter relating to oil and natural gas. She also is a CNBC contributor, a member of the channel's exclusive family of experts, is on the Board of Directors for the Atlantic Council, is a member of the Trilateral Commission, and is a Life Member of the Council on Foreign Relations. Helima joined RBC Capital Markets from Barclays, where she was a Managing Director and Head of North American Commodities Research. Prior to that, she worked in Lehman's Business Intelligence group, the Council on Foreign Relations and the Central Intelligence Agency, where she focused on geopolitics and commodities. Helima has received many industry accolades throughout her career and received her PhD in economic history from Princeton in 2001.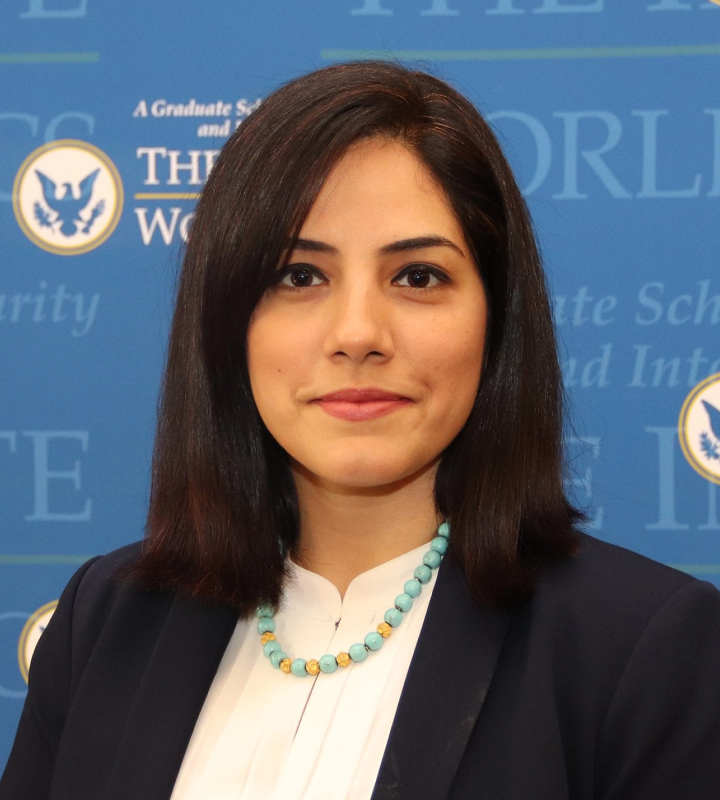 Dr. Sara Vakhshouri
Founder and President, SVB Energy International
Dr. Sara Vakhshouri is also the founder of SVB Green Access, a non-profit organization that promotes and provides an affordable and inclusive energy program to areas in which energy poverty exists, and safe water access is either poor or would be in great need in the future. Dr. Vakhshouri has two decades of experience of working in the energy industry with extensive experience in global energy market studies, energy strategy, energy security and geopolitical risk. She has consulted numerous governments on their energy strategy, public and private entities, and international organizations like IMF, World Bank. She is also Professor of Energy Security at the IWP graduate school of national security, statecraft, and international affairs. Dr. Vakhshouri is also a senior fellow at the Canadian Global Affairs Institute.
Dr. Vakhshouri has advised various governments, energy companies, investment banks, financial institutions, law firms and international corporations on energy security strategies and energy transition, energy markets, trading and the geopolitics of energy, and investment patterns. She is also a member of the Energy Task Force of the Cyprus Climate Initiative which was launched and initiated by the President of the Republic of Cyprus. She has published articles in numerous journals including The Economist, Middle East Economic Survey, and Oil and Gas Journal. Dr. Vakhshouri has also contributed to different energy research works and studies at the International Energy Agency (IEA), Harvard University's Kennedy School, Oxford Energy Institute, CEDIGAZ, Atlantic Council's Global Energy Center, School of Advanced International Studies of Johns Hopkins University and The Economist's Energy Intelligence Unit.
Dr. Vakhshouri has a PhD in Energy Security and Middle Eastern Studies. She has an MA in Business Management (International Marketing) and another MA in International Relations. She has been a Senior Energy Fellow at the Atlantic Council and at the Oxford Institute for Energy Studies.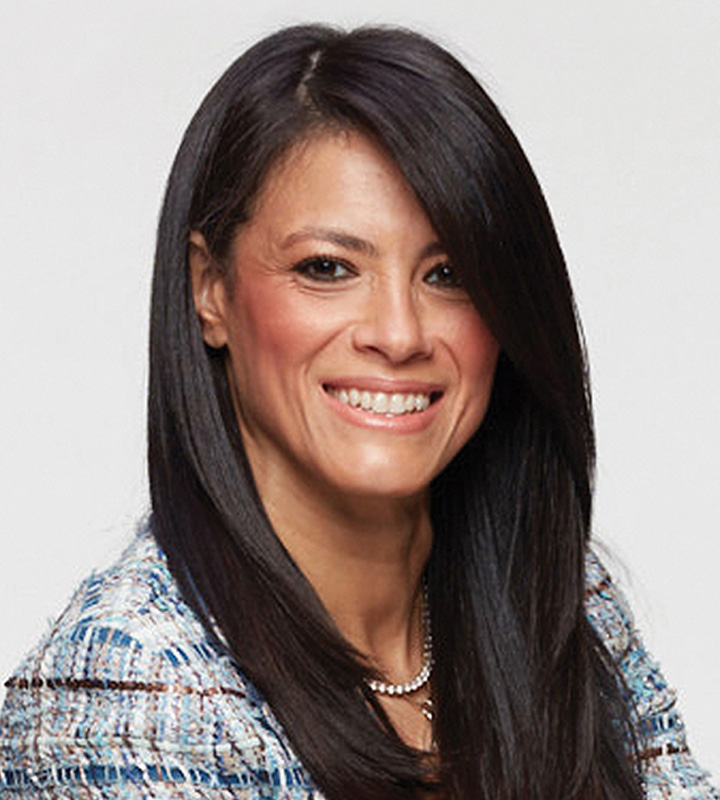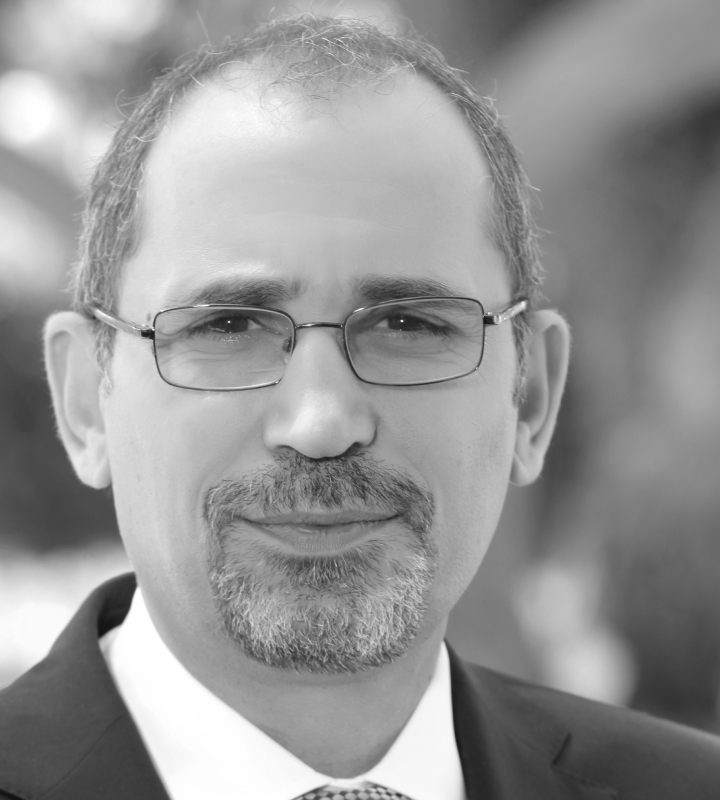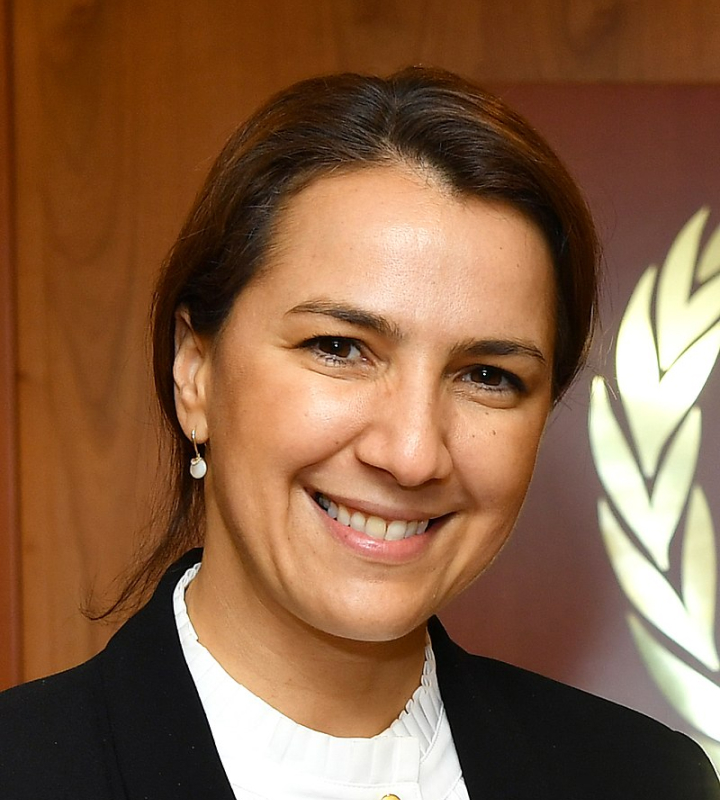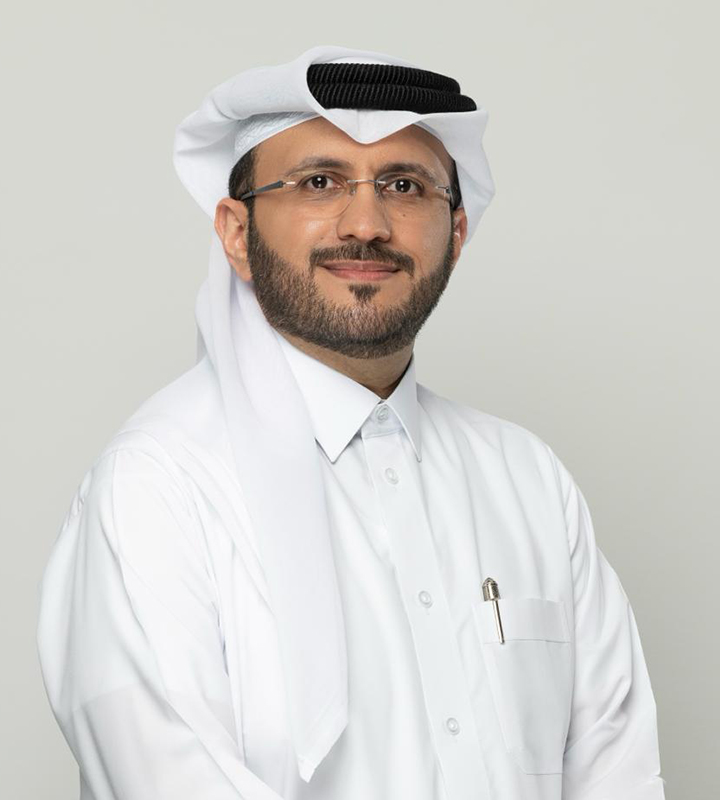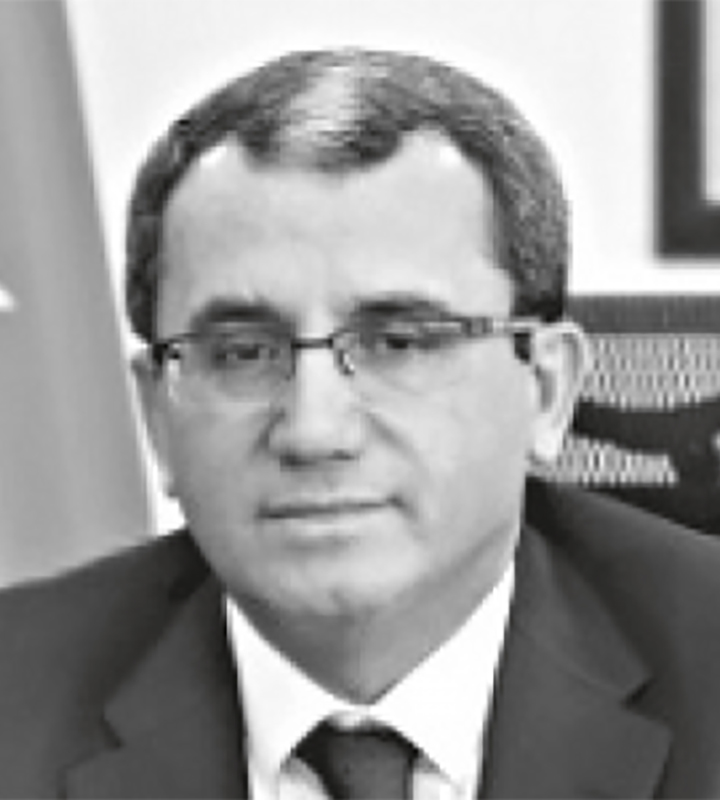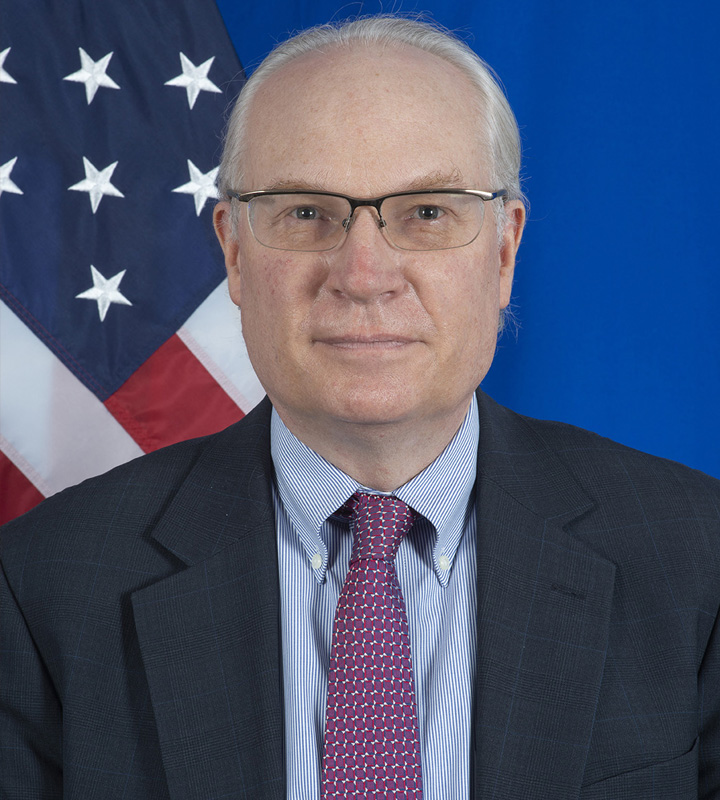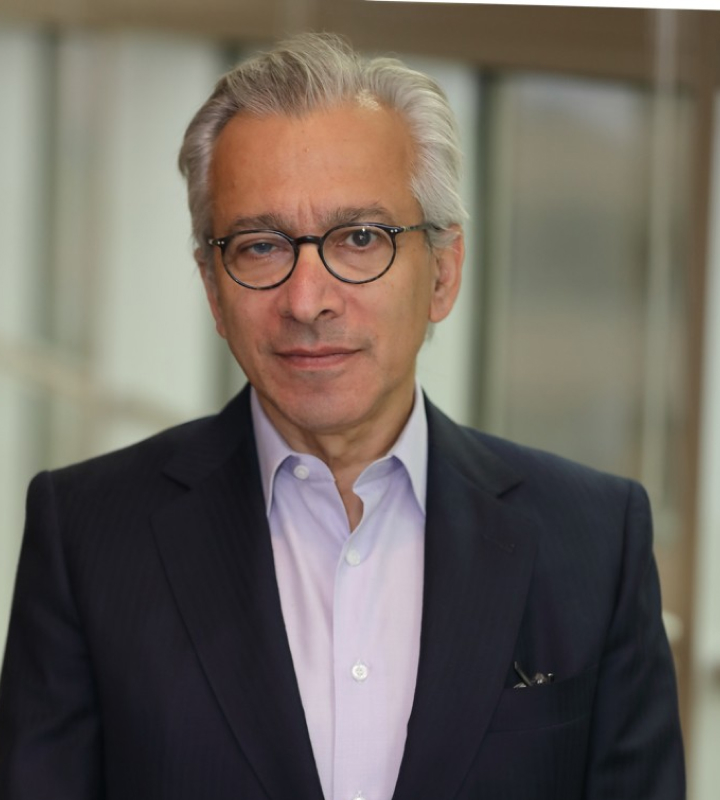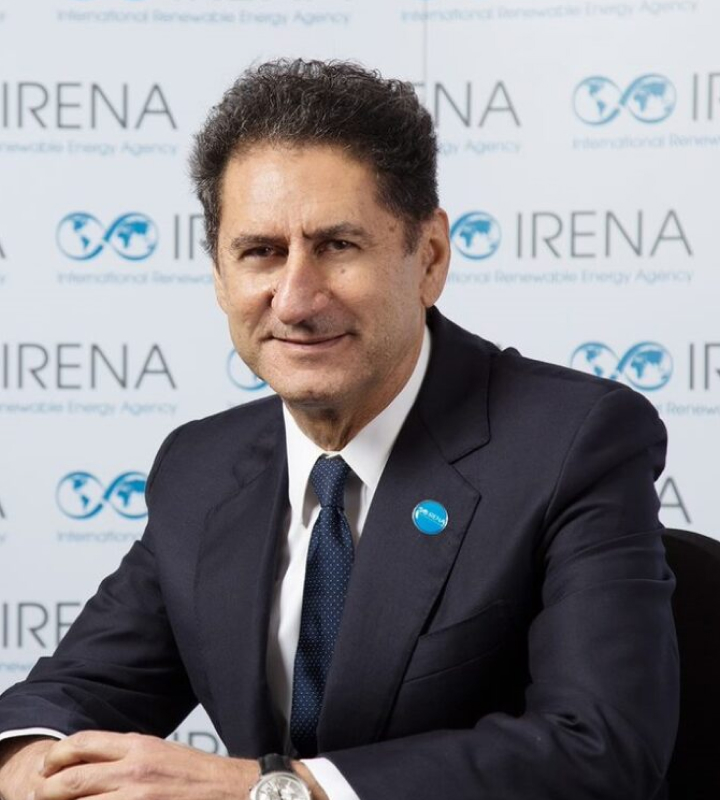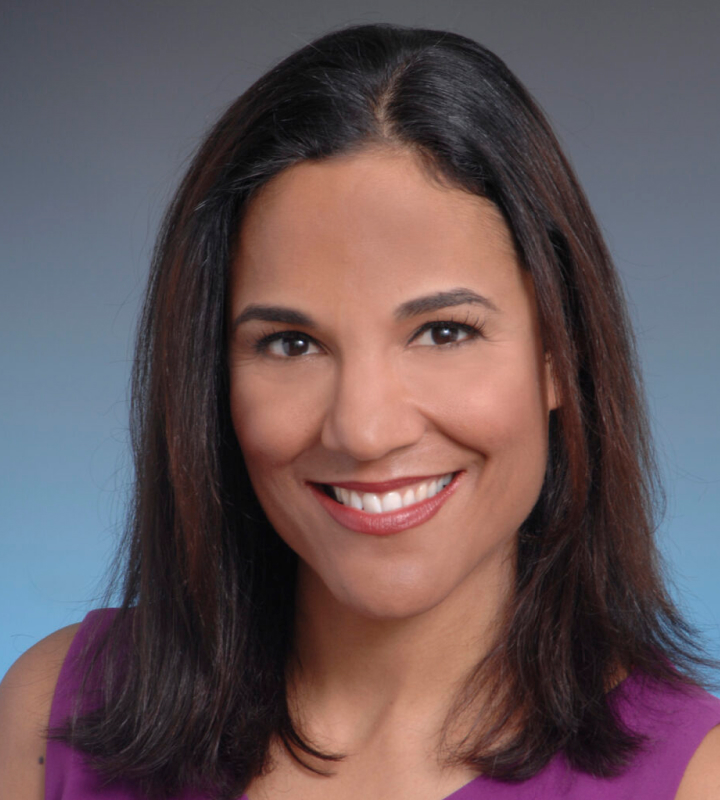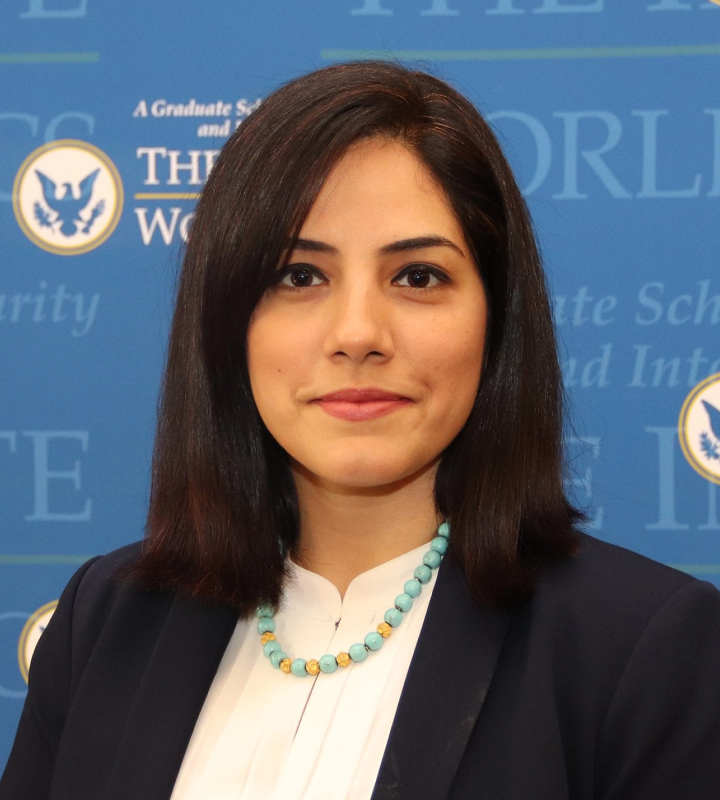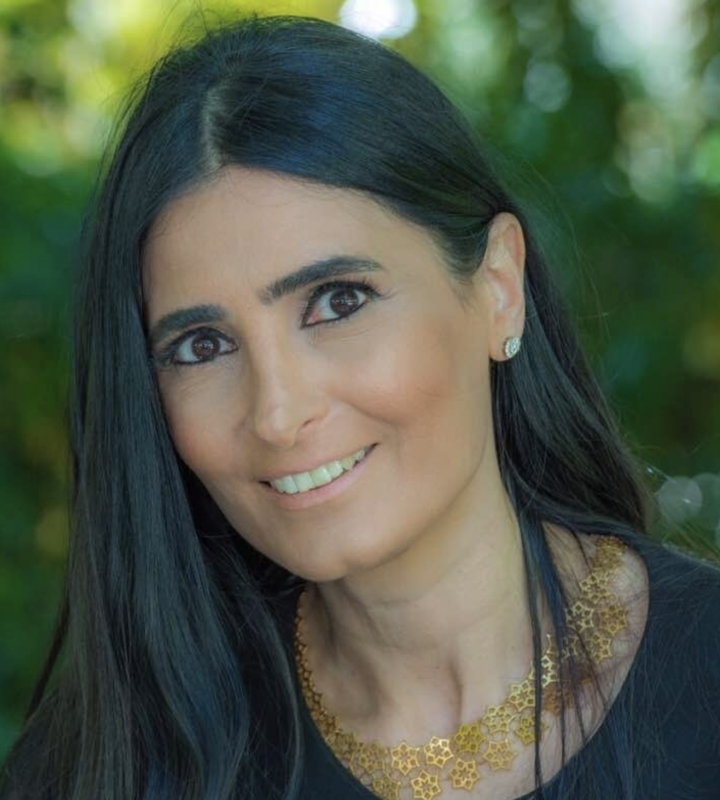 Hazar Caracalla
Senior Advisor, THINK Research and Advisory
Hazar Caracalla is an economist and public policy practitioner with extensive experience working for government, IMF, UN and with EU, advising on policy formulation and reform implementation, leading strategic dialogues with development and financial institutions, and managing donor-funded technical assistance projects. Between 2017 and 2020, Hazar served as economic advisor to the President of the Council of Ministers in Lebanon; she played a central role in the design and planning of the CEDRE conference and vision document, spearheaded the SDGs process, supervised the National Poverty Targeting Program, and developed Lebanon's productive sectors strategy. She managed the UNDP Project aimed at "Enhancing decision-making capacities at the Presidency of the Council of Ministers". Before that, she was Director of the Project Administration Office, overseeing the implementation of EU-funded projects to support reforms in Lebanon. During 2005 and 2008, Hazar served as advisor to the Executive Director at the IMF, and was responsible for the relation between the IMF and Bahrain, Egypt, Iraq, Lebanon, Qatar, and the UAE; she formulated and delivered Constituency positions on IMF policies and procedures, country programs and annual consultations, and advised Constituency countries on issues related to the IMF. Before that, she was senior economist at the Ministry of Economy and Trade in Lebanon and taught economics at AUB. Hazar holds a B.A and M.A in economics from AUB and an executive education in public policy analysis from LSE.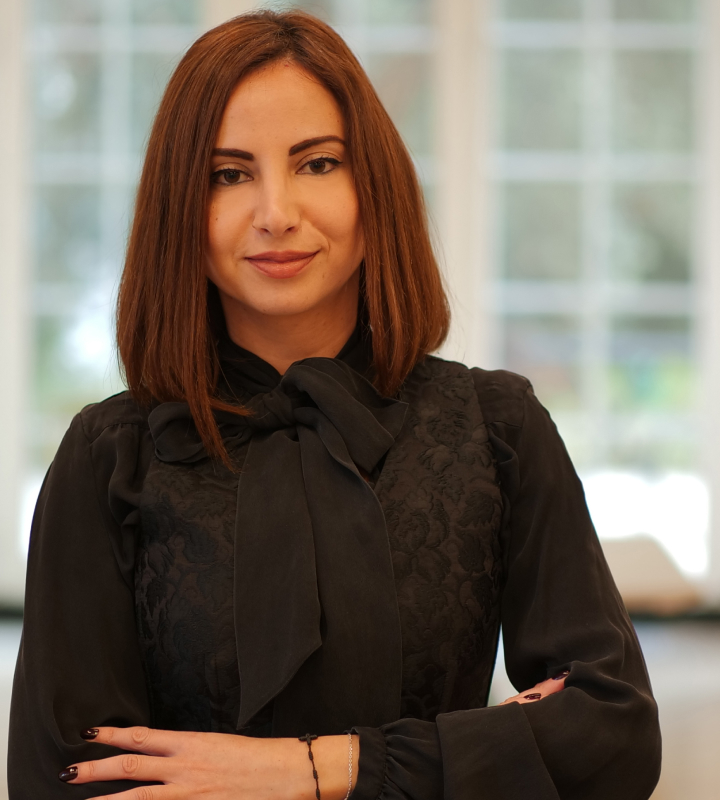 Jessica Obeid
Head of energy transition at Think Research and Advisory
She possesses unique assets of combining technical and policy expertise in the energy sector. She draws on 15 years of experience in engineering, thinks tanks and consulting in EMEA to help develop sustainable energy systems.
Additionally, Jessica is non-resident scholar at the Middle East Institute- Washington DC. Her past roles include resident energy fellow at Chatham House in London, and chief energy engineer at the United Nations Development Programme in Beirut.
Jessica has been awarded the EU Visitors Program with focus on EU Green Deal, the UK FCDO International Leaders, and the US State Department TechWomen fellowships. She holds a masters' degree in political sciences, and a bachelor's degree in electrical engineering from the Lebanese American University.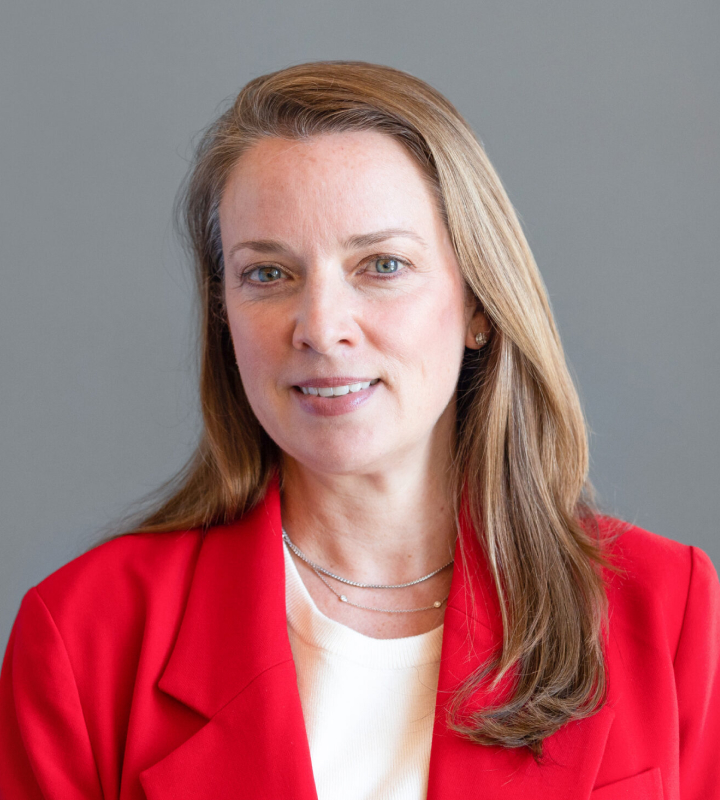 Karen Young
Senior Research Scholar at Columbia University Center on Global Energy Policy
Dr. Karen E. Young is a political economist focusing on the Gulf and the intersection of energy, finance and security. She is a Senior Research Scholar at Columbia University in the Center on Global Energy Policy. She was a Senior Fellow and Founding Director of the Program on Economics and Energy at the Middle East Institute, where she remains a Non-resident Senior Scholar. She was a Resident Scholar at the American Enterprise Institute, and has been a professorial lecturer at George Washington University. She teaches at the Foreign Service Institute and taught at Johns Hopkins SAIS. She helped establish the Arab Gulf States Institute in Washington as Senior Resident Scholar, and was a Research Fellow at the London School of Economics and Political Science, Middle East Centre. At the American University of Sharjah, she served as Assistant Professor of Political Science from 2009-2014. Prior to joining AUS, she held research and administration roles at New York University.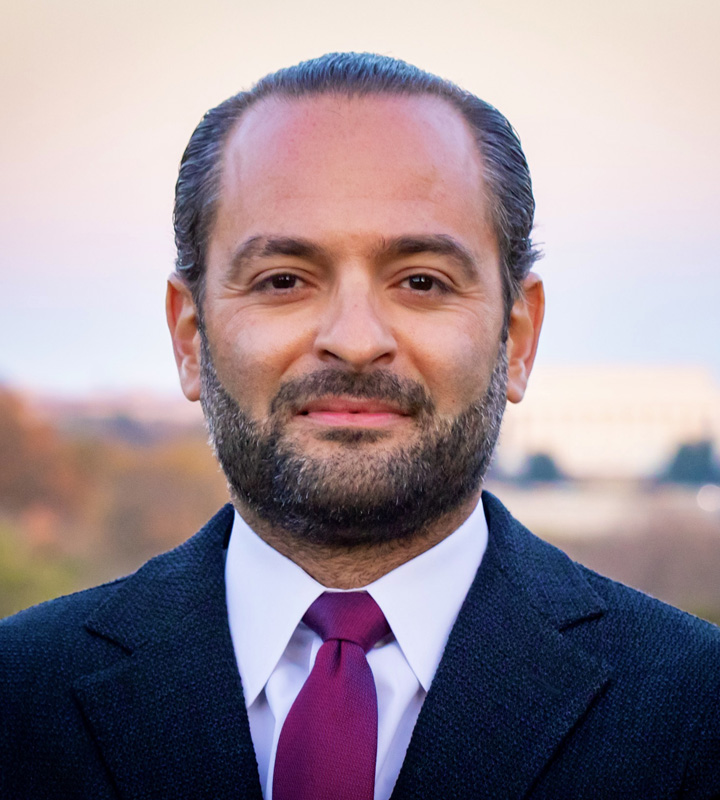 Firas Maksad
Senior Fellow, Middle East Institute
As the Director of Outreach at the Middle East Institute (MEI), Firas collaborates with MEI's  leadership to oversee strategic engagements crucial to the organization's operations. These  engagements involve working with the U.S. administration, Congress, think tanks, and MEI's  key partner organizations. Firas is a member of MEI's core leadership team.  In addition to his role as Director of Outreach, Firas is also a Senior Fellow at MEI. He is a  recognized expert on the politics of Lebanon and Syria, the geopolitics of the Arab Gulf, and the  broader dynamics of the Middle East region. Firas is also an adjunct professor at George  Washington University, where he teaches graduate courses on the Middle East at the Elliott  School for International Affairs. His writings have appeared in top-tier publications such as the  Washington Post, Wall Street Journal, Foreign Policy Magazine, Foreign Affairs, and the Los  Angeles Times. Firas frequently offers expert commentary on U.S. politics and the Middle East  for global news networks, including BBC, CNN, CNBC, Al Arabiya, and others. Firas holds a  Master of Science in Foreign Service degree, as well as an honors certificate in International  Business from Georgetown University. He completed his undergraduate degree in Political  Studies at the American University of Beirut.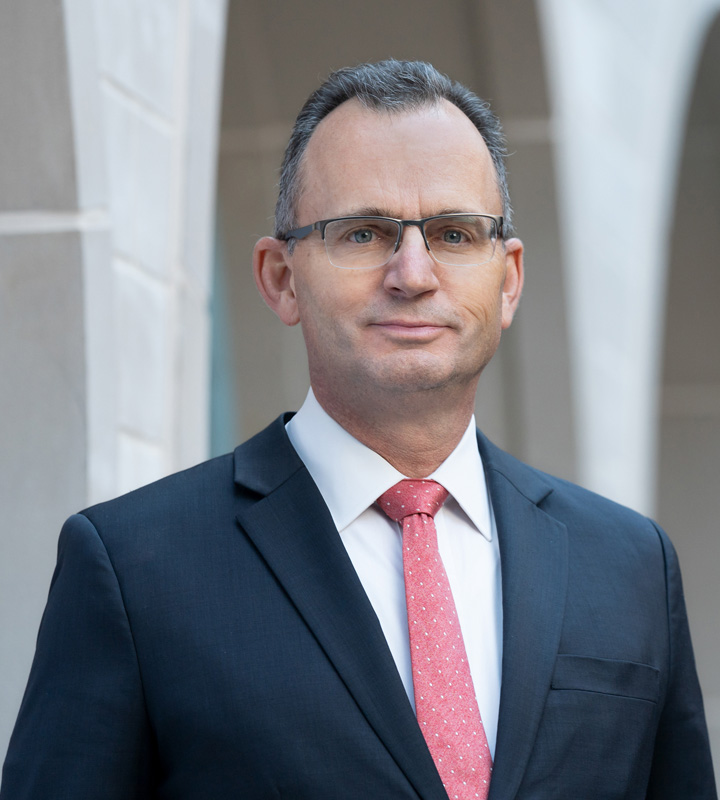 Dr. Paul Salem
President and CEO, Middle East Institute
Paul Salem is president and CEO of the Middle East Institute. He focuses on issues of political  change, transition, and conflict as well as the regional and international relations of the Middle  East. Salem is the author and editor of a number of books and reports including Escaping the  Conflict Trap: Toward Ending Civil Wars in the Middle East (ed. with Ross Harrison, MEI 2019);  Winning the Battle, Losing the War: Addressing the Conditions that Fuel Armed Non State  Actors (ed. with Charles Lister, MEI 2019); From Chaos to Cooperation: Toward Regional Order  in the Middle East (ed. with Ross Harrison, MEI 2017), Broken Orders: The Causes and  Consequences of the Arab Uprisings (In Arabic, 2013), "Thinking Arab Futures: Drivers,  scenarios, and strategic choices for the Arab World", The Cairo Review Spring 2019; "The  Recurring Rise and Fall of Political Islam" (CSIS, 2015), Bitter Legacy: Ideology and Politics in  the Arab World (1994), and Conflict Resolution in the Arab World (ed., 1997). Prior to joining  MEI, Salem was the founding director of the Carnegie Middle East Center in Beirut, Lebanon  between 2006 and 2013. From 1999 to 2006, he was director of the Fares Foundation and in  1989-1999 founded and directed the Lebanese Center for Policy Studies, Lebanon's leading  public policy think tank.  Salem is also a musician and composer of Arabic-Brazilian jazz. His music can be found on  iTunes.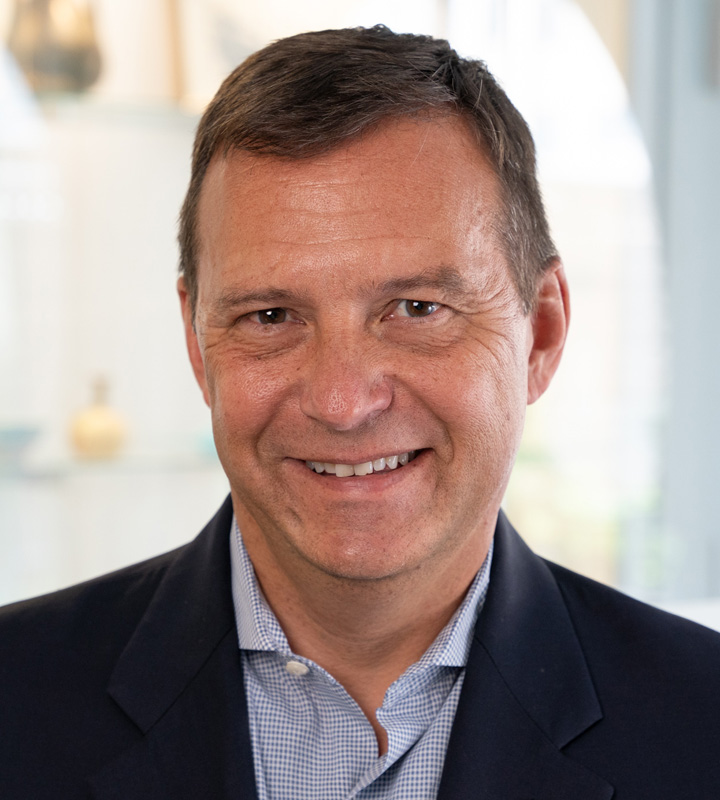 Brian Katulis
Vice President of Policy, Middle East Institute
Brian Katulis is a senior fellow and vice president of policy at the Middle East Institute. He was  formerly a senior fellow at the Center for American Progress (CAP), where he built the Center's  Middle East program and also worked on broader issues related to U.S. national security.  He has produced influential studies that have shaped important discussions around regional  policy, often providing expert testimony to key congressional committees on his findings. Katulis  has also conducted extensive research in countries such as Egypt, Israel, Jordan, and the  Palestinian territories. His past experience includes work at the National Security Council and  the U.S. Departments of State and Defense.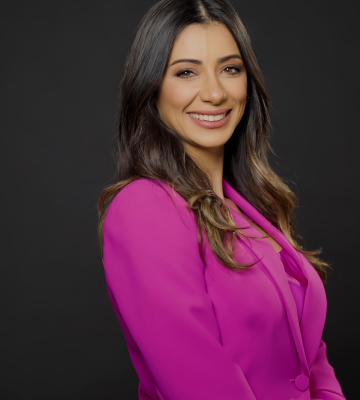 Rana Abtar
Talk Show Anchor, Asharq News- Sr. Correspondent, Asharq AlAwsat
Rana Abtar is a talk show anchor for Asharq News and senior Washington correspondent for Asharq Al Awsat newspaper, with more than 15 years of experience on Capitol Hill, covering both the Senate & the House of Representatives, all Congressional Committees and members of Congress. She hosts 'The Washington Report' Asharq's weekly, one-hour program that welcomes politicians, researchers, academics, and journalists to discuss political developments across U.S. government in Washington D.C. Prior to joining Asharq, Mrs. Abtar was a congressional correspondent and reporter for Middle East Broadcasting Networks, and has been a guest on various international TV networks to discuss foreign and domestic affairs. Mrs. Abtar hold a masters degree in translation from St Joseph University of Beirut.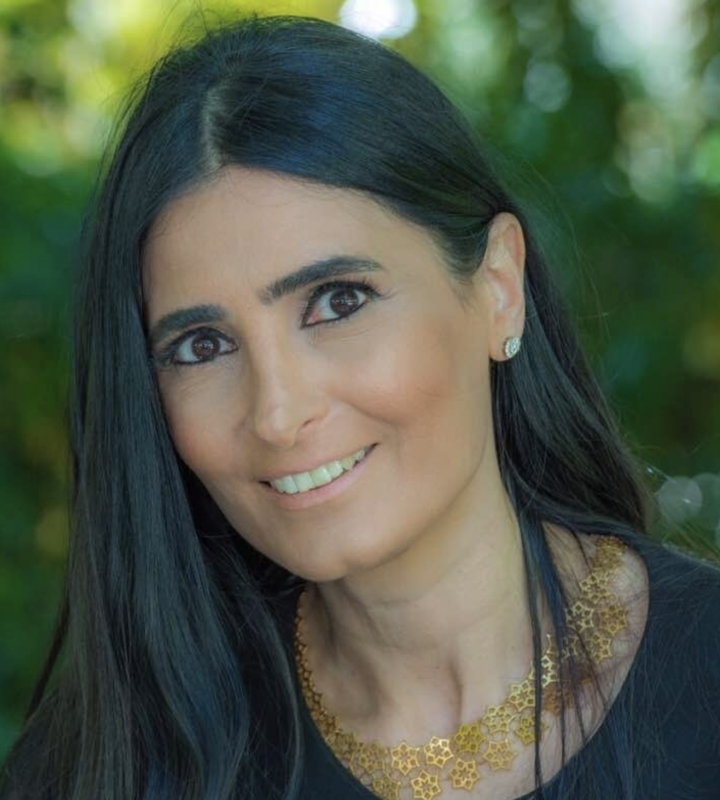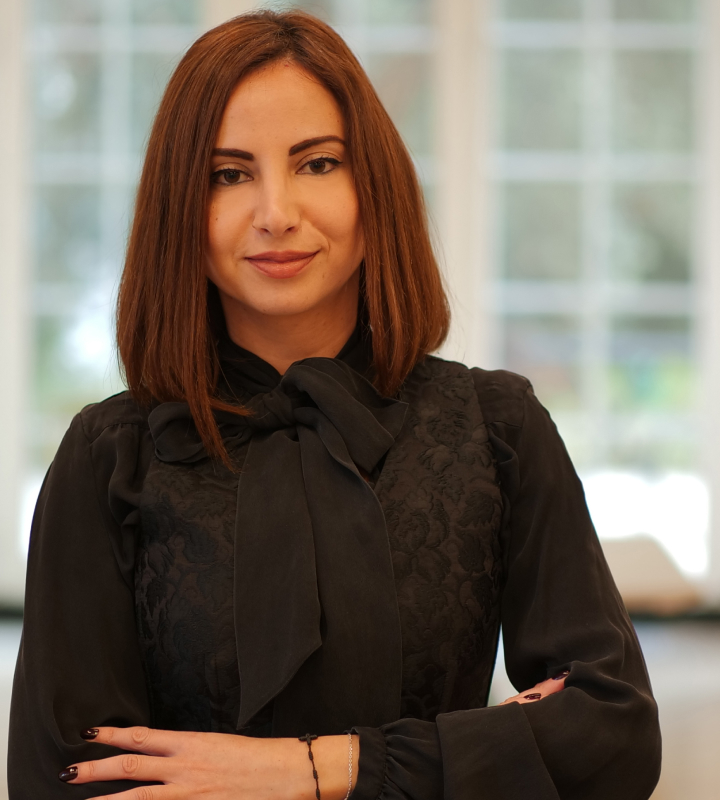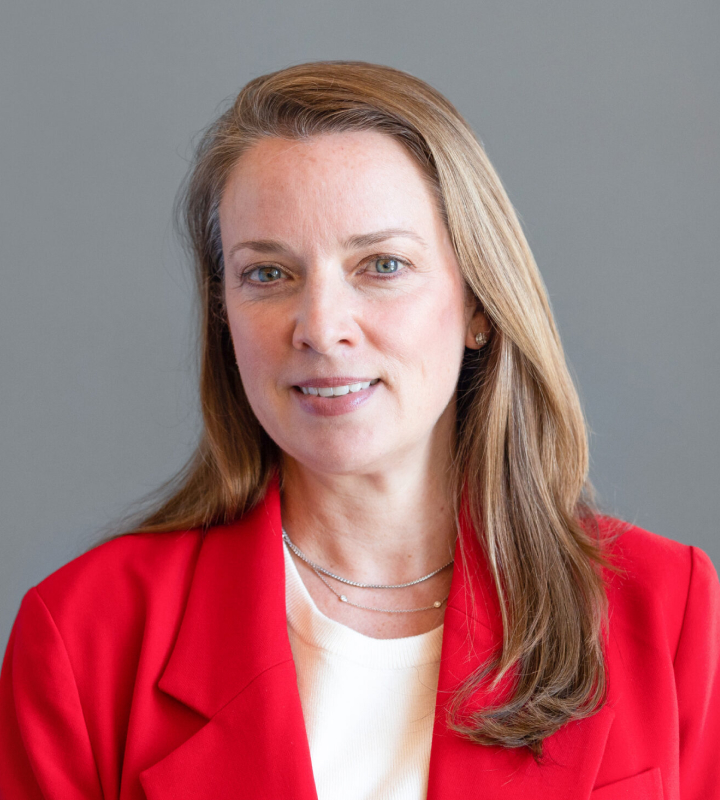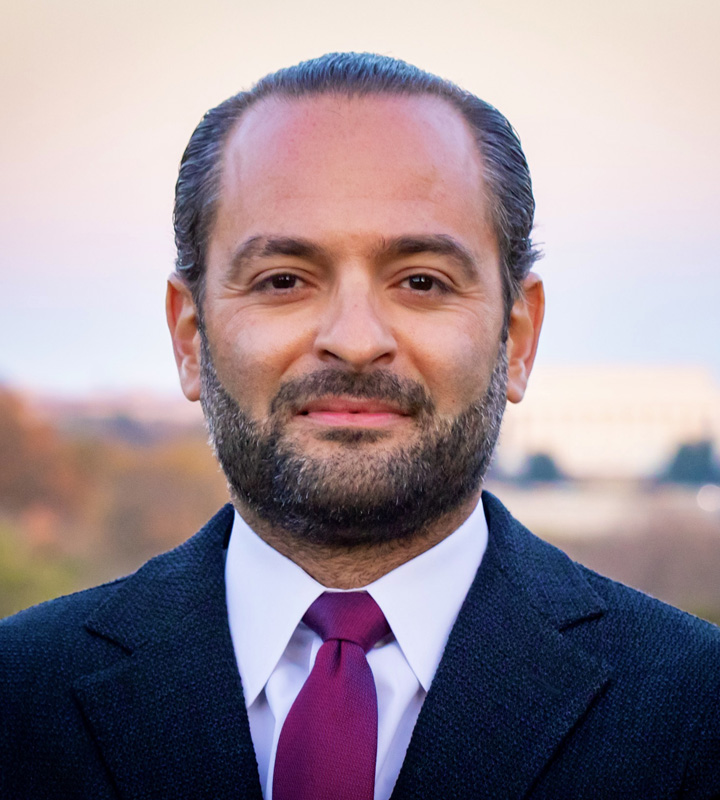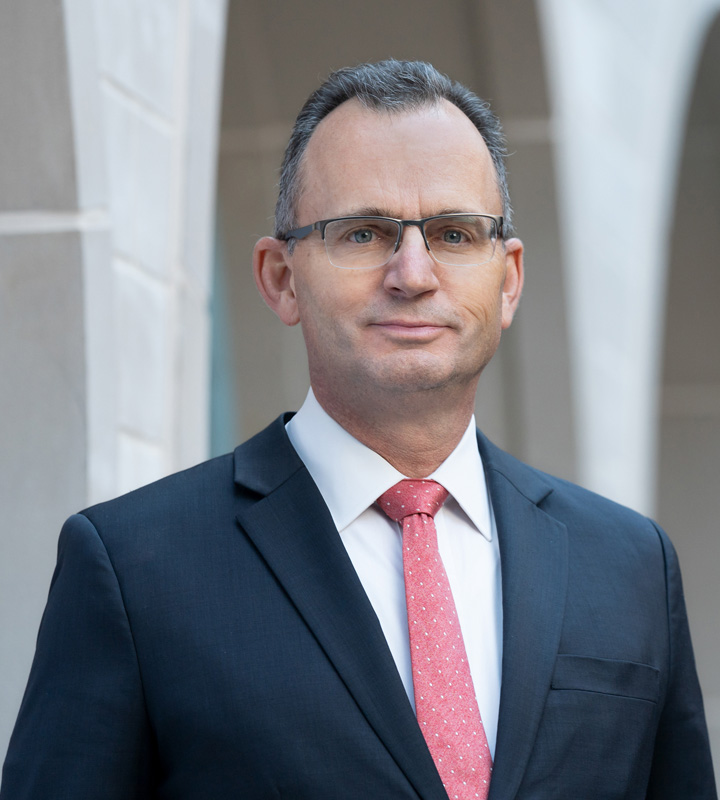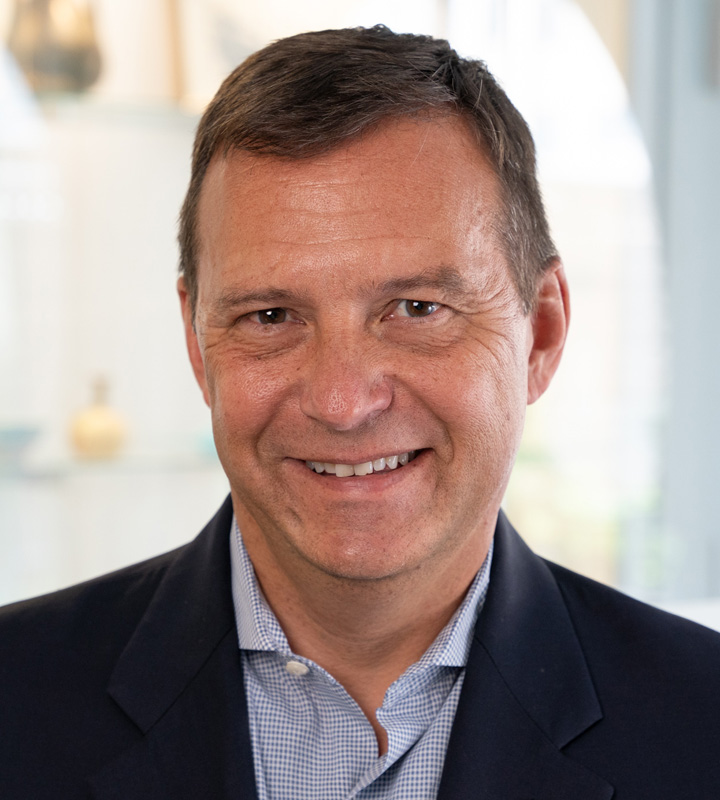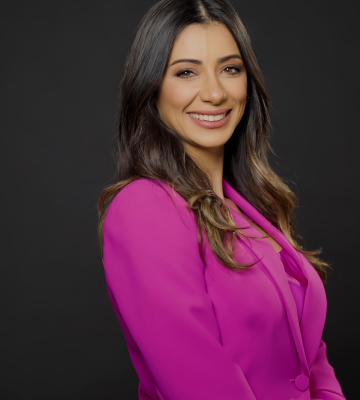 AGENDA
9.00 am
Light Breakfast and Registration
9.40 am
Opening Remarks - Think Research and Advisory
9.50 am
Fireside Chat with H.E. Rania Al Mashat, Minister of International Cooperation; Governor for the World Bank, European Bank for Reconstruction and Development, the African Development Bank, and other international institutions, Arab Republic of Egypt
10.45 am
Expert Panel - The Future of Energy: Security and Sustainability for MENA and Beyond
11.45 am
Fireside Chat with H.E. Dr. Ayman Safadi, Deputy Prime Minister and Minister of Foreign Affairs and Expatriates, Hashemite Kingdom of Jordan
12.15 pm
Fireside Chat with Ahmet Yıldız, Deputy Minister of Foreign Affairs, Republic of Türkiye
12.45 am
Networking Lunch 
1.30 pm
Fireside Chat with H.E. Mariam Almheiri, Minister of Climate Change and Environment, United Arab Emirates
2.00 pm
Fireside Chat with Dr. Amer Bisat, Managing Director and Head of Emerging Markets Fixed Income, BlackRock
2.30 pm
Fireside Chat with H.E. Dr. Majed Al Ansari, Advisor to the Prime Minister & Minister of Foreign Affairs and Spokesperson, Ministry of Foreign Affairs, State of Qatar
3.15 pm
Fireside Chat with Timothy Lenderking, U.S. Special Envoy for Yemen, United States Department of State
Contact US
Address
The Yale Club Ballroom, New York City 50 Vanderbilt Ave, New York, NY 10017, United States